EDUCATION:
Formal & Non formal Education, Computer Literacy (IT) Education, Multi Skill Training, Teachers Training

Capacity Building Trainings

Disaster Mitigation and Preparedness Trainings

Civic Education (Political & Human Rights Education)

Health Education (Medical Education, PHC, HIV/AIDS, STD)

Environment Protection Education (Diversified Farming Education)
AWARENESS RAISING:
Child labor/bonded-labor awareness & advocacy

Promotion of Cultural Values

Gender Sensitivity/Equality

Advocacy Campaigns

Good Governance

Drug Demand Reduction
COMMUNITY DEVELOPMENT:
Community Mobilization

Poverty Eradication through Skill Promotion & Micro-Entrepreneurship

Economic Development through Micro-Finance

Introducing Diversified Farming Systems
RESOURCE CENTER:
Strengthen community actions towards sustainable development.

Policy level advocacy and research on global issues.

To play role of catalyst for promotion of social justice, harmony, and peace in the society.

Publication and Dissemination of Information and Education Material.

Educating Underpriviliged Children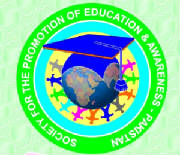 "Education is the great hope for the survival of humankind and for the forward progress of civilization".